terça-feira, agosto 20, 2019
Physicochemical properties of Syagrus coronata and Acrocomia aculeata oils for biofuel production
terça-feira, agosto 20, 2019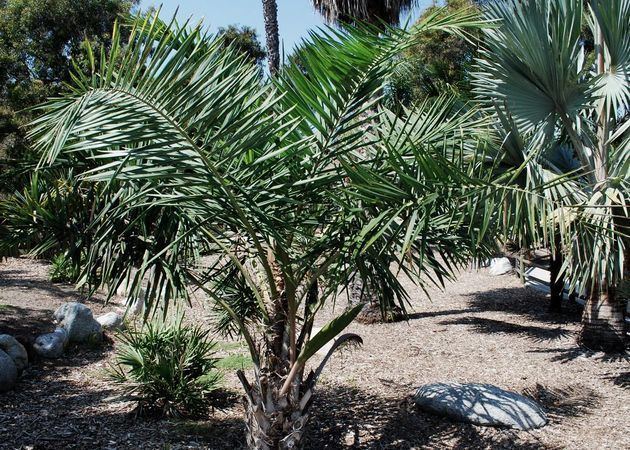 Authors: Osvaldo K. Iha; Flávio C. S. C. Alves; Paulo A. Z. Suarez; Maria B. F. de Oliveira; Simoni M. P. Meneghetti; Bruno P. T. Santos; João I.
Abstract: This work examines the potential of two species of palm-tree, Syagrus coronata(Mart.) Becc. and Acrocomia aculeate, for biodiesel and thermo cracked bio-oil production. These species can offer the opportunity to obtain alternative fats and oils from perennial sources, which permits their combination with other crops or cattle production, as well as the recovery of degraded areas. The physico-chemical properties of the oils, biodiesel and bio-oil obtained from the two palms were evaluated. For biodiesel production, the high acid value of the Acrocomia aculeate crude vegetable oil required a previous acid esterification step to avoid the formation of soaps and stable emulsions, which was not necessary in the case of Syagrus coronata (Mart.) Becc. Concerning their fatty acid composition, SC exhibits mainly short, saturated chains, while AA exhibits long unsaturated chains.
The short saturated chains make Syagrus coronata (Mart.) Becc. biodiesel less viscous and more stable to oxidation than Acrocomia aculeate biodiesel. However, both Syagrus coronata (Mart.) Becc. and Acrocomia aculeate biodiesel are in the acceptable range for use as biodiesel in diesel engines, showing promise for the economic exploitation of these raw materials, requiring only the use of an antioxidant additive in the case of Acrocomia aculeate.
The bio-oils obtained from both Syagrus coronata (Mart.) Becc. and Acrocomia aculeate were not completely deoxygenated, but the physico-chemical properties showed good potential for producing renewable fuel acceptable for use in diesel engines. However, further studies are needed to achieve their complete deoxygenation and improve their properties.
To read the full article, click
here
.
Page: Science Direct