quinta-feira, junho 15, 2017
China Diplomatic Moves Punish Taiwan Without Gutting Economy
quinta-feira, junho 15, 2017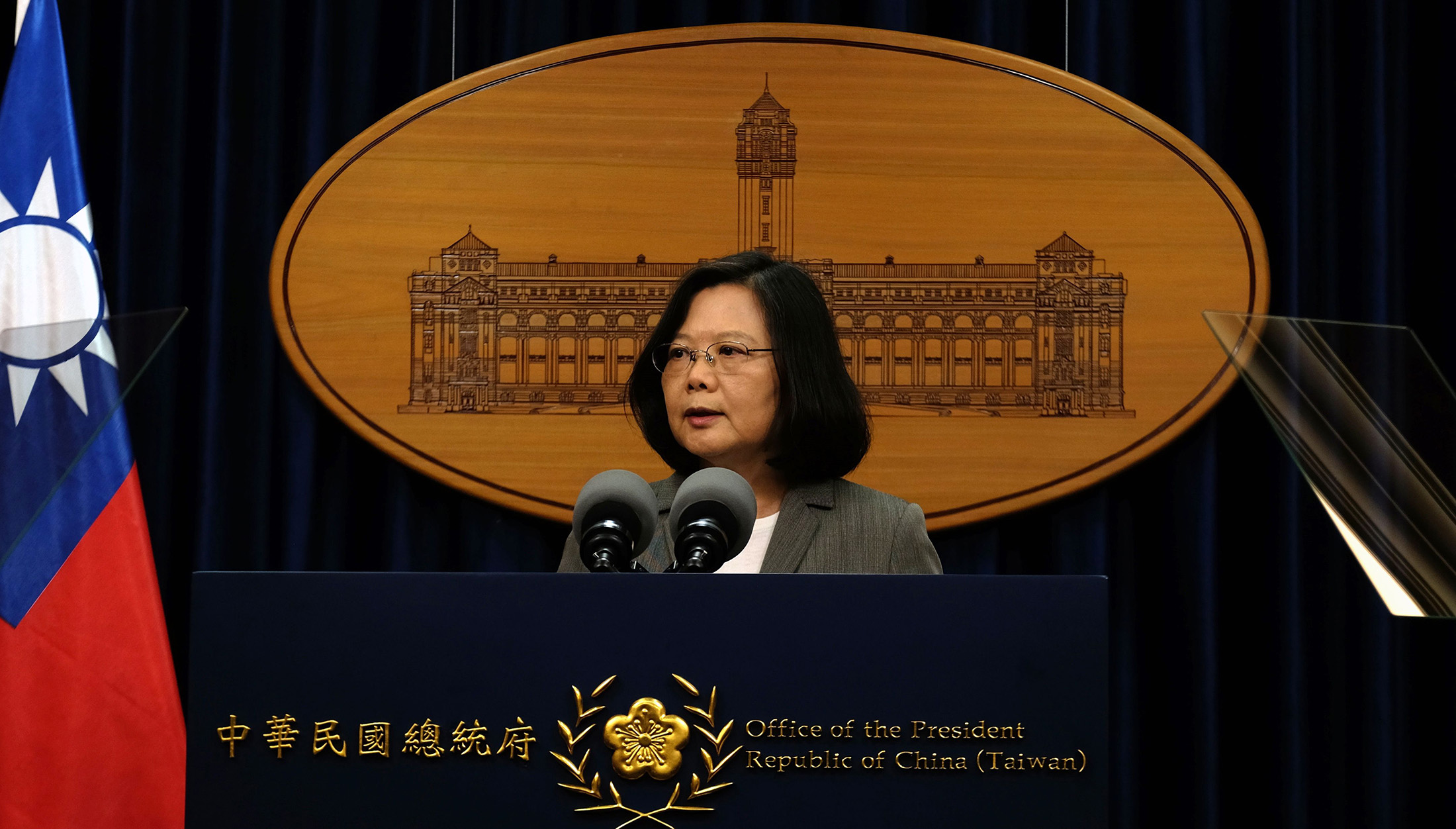 China's push to woo Taiwan's remaining friends -- seen again with Beijing's move to establish ties with Panama -- will probably have a greater impact on President Tsai Ing-wen's political standing than the island's economy.
The long-anticipated defection, which Chinese and Panamanian officials
celebrated
with champagne on Tuesday, left Taiwan with just 20 diplomatic partners and underscored how far relations between Beijing and Taipei have deteriorated since Tsai's election last year. Still, the financial impact was expected to be limited: Panama represented just 0.03 percent of the island's total trade in 2016.
"The switch was politically and diplomatically rather significant, but economically insignificant," said Jonathan Sullivan, director of the University of Nottingham's China Policy Institute, who's currently conducting research in Taiwan. "It may bring pressure to bear on Tsai's China policy. Certainly, that is Beijing's short-term motivation for going after Taiwan's allies."
China has been
ramping up
pressure on Taiwan in recent months over Tsai's refusal to accept that both sides belong to
one country
-- the framework that underpinned talks with her predecessor. In addition to taking away three diplomatic allies, China has curbed tourist trips to Taiwan, pushed foreign countries to deport Taiwanese criminal suspects to the mainland and blocked the island from participating in international bodies.
Still, China could do much more if it really wanted to hurt the island's economy. Taiwan
exported
$112 billion across the strait last year, it has more than 100 economic and cultural missions overseas, its citizens travel on Republic of China passports, it has trade agreements with other nations and its companies have operations on both the island and the mainland.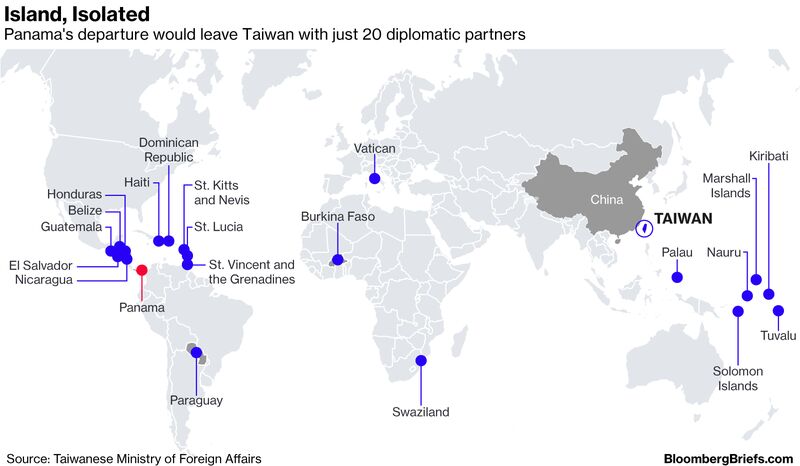 Beijing hopes that the diplomatic isolation will eat away at Tsai's political support and push voters back to the opposition Kuomintang, which favors better relations with China. Tsai's approval rating fell to 39.4 percent in May, down from almost 70 percent a year ago, according to the Taiwan Public Opinion Foundation.
The moves show the Communist Party's balancing act with Taiwan, which it considers a province to be reunited with the mainland. While China's leaders might want to force a change in Taipei, they don't want to further alienate Taiwan's 23.5 million residents, who
swept
Tsai's pro-independence Democratic Progressive Party into power by a hefty margin.
"Oppression and threats are not going to help in cross-strait relations," Tsai said Tuesday. "I can represent all 23 million people when I say, we will not compromise or yield under threat."
Ma Xiaoguang, a spokesman for China's Taiwan Affairs Office, rejected questions at a Beijing news briefing Wednesday about whether Panama was lured away with money, saying that "there was no exchange of business interests whatsoever." Taiwan avoided Panama's defection in 2009 in what was seen as a favor by China to the island's then-president, Ma Ying-jeou.
Investors shrugged at the Panama news: The local
TAIEX
gauge rose 0.2 percent on Tuesday. The economy is expected to expand 2 percent this year, according to a Bloomberg survey -- the fastest pace since 2014.
Fonte:
Bloomberg Politics
Curta nossa
página
no Facebook!